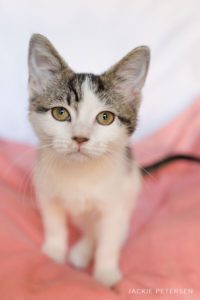 St. Sophia's Forgotten Felines is 100% volunteer-run; we have no paid staff. Every bit of St. Sophia's is only as good as its base of volunteers. If you love cats and love to help, then we need you.
The mission of the Volunteer Program is to help the animals and support St. Sophia's Forgotten Felines
Supporting the daily activities
Directly and positively serving and protecting the animals, and serving customers and the community
Assisting the Board to meet service expectations
Building strong, positive images of the rescue
Providing valuable service to the organization
Engaging pet lovers and compassionate individuals in a safe, caring, and respectful environment
At St. Sophia's, volunteers must:
Be 18 years old or older (unless supervised by parent/guardian)
Attend Volunteer Orientation
Sign a Volunteer Agreement
What are the benefits of volunteering?
Spending time with cats and kittens who love attention
Career experience
Meeting friendly new people
Volunteer recognition parties
Free membership
Teamwork