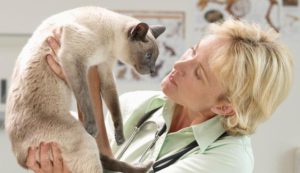 Part of pet ownership is dealing with medical expenses. Some are planned, like annual wellness exams, vaccinations, and preventative care. But there are also unexpected emergencies that arise and we all hate to think that care for our pet is limited to the amount of money in our wallets.
Now, there are many different insurance plans available to adopters and pet parents — and while St. Sophia's Forgotten Felines offers 30-days of FREE pet insurance through PetFirst with every adoption (remember, you have to activate it for it to be in effect), adopters and pet parents may want to search for other plans that are of better benefit (and within their budget) for themselves.
Below are some resources to help you sort through the world of pet insurance:
Please note, St. Sophia's does not endorse any of the following resources; they are provided to help you make an educated consumer decision when choosing insurance options.
Insurance Reviews / Recommendations:
Insurance Companies / Plans
Credit / Financing Options