St. Sophia's Forgotten Felines' shelter facility in Wheaton is currently not open to the public due to renovation and COVID-19 restrictions.
We partner with local pet stores to house our cats so that they can be visited by the public.
Seeing as most of our cats are in foster homes, adoptions are either scheduled in advance for during the week (evening appointments), or held at our adoption events on weekends.
If there's a specific cat that you're interested in, please call, text, or email us so that we can let you know where the cat is. If a cat is in one of our store locations, you can visit it at any time during normal store operating hours. If the cat is in a foster home, we will need at least 24 hours notice to arrange for a meeting (most often at our shelter in Wheaton).
We do not house our kittens in pet stores or at our shelter — they are too little to be in with the big cats, and often drive the big kitties crazy with all their playful antics. Our kittens are brought out on the weekends for our adoption events, or can be seen by appointment.
OUR SHELTER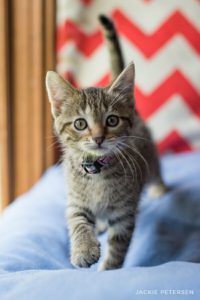 COMING SOON: Visit our NEW Adoption Center
525 W. Roosevelt Road, Wheaton, IL 60187
Open Hours To Be Determined
PETCO
ELMHURST — 199 S. Rt 83, Elmhurst, IL 60126
ALBANY PARK — 4840 N. Pulaski Rd, Chicago, IL 60630
BELMONT-CRAGIN — 4039 W Diversey Ave, Chicago, IL 60639
WILLOWBROOK — 6300 Robert Kingery Hwy, Willowbrook, IL 60527
NORTH RIVERSIDE — 2204 S Harlem Ave, North Riverside, IL 60546
SKOKIE — 9645 Skokie Blvd, Skokie, IL 60077
PET SUPPLIES PLUS
GLEN ELLYN — 299 Roosevelt Rd, Glen Ellyn, IL 60137
WESTMONT — 105 E. Ogden Ave, Westmont, IL 60559
PETSMART
ARCHER HEIGHTS — 4146 S Pulaski Rd, Chicago, IL 60632
STORE ADOPTION HOURS
Weekdays – By Appointment
Weekends – Varies by Store (contact us for details)