FOUND PETS
St. Sophia's is a limited intake shelter, meaning we do not have a stray holding license, nor do we have the capacity to house and care for stray and lost cats.
If you have found a stray cat, please visit our Stray/Feral Resources page to find an organization that can assist you.

LOST PETS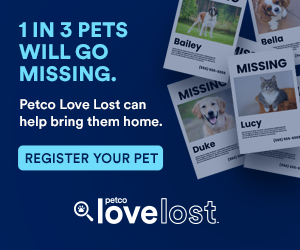 If you've lost your cat, we're sorry to hear that! St. Sophia's does NOT have a stray holding license, so we do not take in strays from the general public.
Call Dupage Animal Services at (630) 407-2800 or submit lost animal report online with 24PetConnect

Check with your local Stray Holding Facility

Talk to neighbors and post LOST PET flyers around the area where your pet was lost

Call your police department and the police departments of all the surrounding towns

Notify the microchip manufacturer that your cet is missing

Add a lost pet report to missing pet websites:
Cats RARELY go far — they may be hiding nearby in a dark, quiet place.

Search within a two block radius.
Use a flashlight to search for "eye-shine" the reflection of the cat's eyes in the dark.
Contact Us about borrowing a trap